How Christmas Is Celebrated In Japan
Christmas is just a few days away, and everyone is ready to glam that day up. Christmas is celebrated on the auspicious day of 25th December every year. This day marks the birth of Lord Jesus Christ. On this day the Messiah and the saviour stepped on this earth from the womb of mother Mary and fathered by Joseph. Christmas is a festival that was started by the Christians but has now made its way into other cultures as well. The beauty of this occasion is that it brings every culture and every region together. It has its essence in every religion and culture.
Everyone excitedly takes part in its celebrations in one way or another. Decorations are put up in the houses, Christmas trees are decorated, gifts are bought for everyone and Carols are sung with pure hearts and musical tones.  As the holiday season kicks in the air is filled with the tones of love and joy. Every culture and region has its meaning and traditions for this day. While some who believe in Lord Jesus follow practices of thanking the Lord for all His blessings, the others have a whole different meaning to this day. Gifts, merry christmas cake, feasts and songs are common in both these celebrations.
READ ALSO: 5 Reason Why You Should Get A Cake For Your Next Celebration
While we are talking about different regions celebrating this auspicious festival, allow us to shed some light on how 25th December is celebrated in Japan.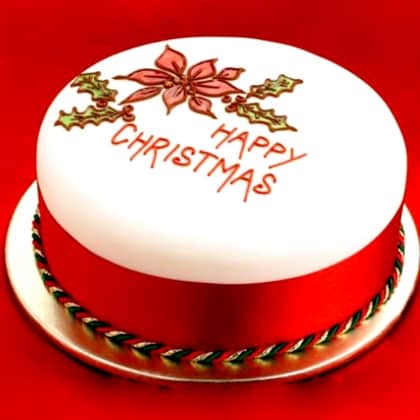 Not Religious:
Started only a few decades back, this day is not religiously celebrated, but is more linked to happiness and joy. There is only 10 per cent of Christians in Japan, and so celebrations are not usually religion inclined. Christmas is a day to celebrate the family and friends we have in our lives. Everyone visits their families on this day and celebrates togetherness and love with each other. Feasts and parties are planned to celebrate this day to its fullest.
Eating Fried Chicken:
Eating Chicken is a tradition that is followed religiously during this day. Everyone rushes out to get a chicken party bucket. KFC, in particular, is flooded with reservations and orders. People sometimes need to get the KFC reservations done six weeks before this day. A fun fact, are you aware that the concept of party bucket in KFC arrived from Japan? On this day, having chicken is like a bearer of good fortune, and so people don't miss out on their diet. Additional offers make the treat even better.
Parties for Kids:
Even though this is not a national holiday in Japan, but schools are usually closed. Schools sometimes arrange parties and trips for children during these days. The concept of Santa Claus is as prevalent in Japan as any other country, especially among the kids. The kids in Japan to wait for their Santa to bring those gifts and candies. The teachers organise fun and Games to make this day unique and memorable for kids.
Family get together:
For Japanese just as any other, 25th December is a time for togetherness. People unite with their loved ones, to recollect all the beautiful memories that they have with each other. This is a critical time to rejuvenate and strengthen the bonds that we have with our loved ones. Especially in the race of making money and being able to afford a good lifestyle, we often tend to forget that family bonds are one of the essential aspects that give us the power to face any wrong in life. This is a day to celebrate family and friends and to thank everyone that has stood by us during all the ups and downs of our life.
Lover's Holiday:
25th December every year in Japan is more of a Japanese version of Valentine's day. Every couple celebrates this day to the fullest. People go on dates and at fancy restaurants to treasure the love they have for each other. This day allows them to find out times from their busy schedules to celebrate the love they have for each other. Just as a Valentine's Day people buy gifts for their partners and make them feel pampered and loved. With the concept of Christmas and Valentine's Day together, this is one of the best time to visit Japan.
So what are you waiting for, book your tickets now and visit the beauty and charm of Japan during Christmas this year? Arrange a fantastic Christmas party and order online cake for that perfect show-stopping entrance. You can let your imagination go wild with all the fantastic possibilities of Christmas celebrations this year. Let your Christmas tree be the best and let your house shine with amazing lights, Christmas does not know your door every day now, does it?